Thank You!
Thank you to each and every person who made Dine on Harvest Moon 2022 an incredible success! Check out some of the fun photos from the evening taken by Nick Gould Photography.
2022 Photos
Save the Date
Friday, September 29, 2023
at the Lancaster County Convention Center
Save the date for next year's Dine on Harvest Moon at the Lancaster County Convention Center! Interested in becoming a Dine on Harvest Moon sponsor? Reach out to Fritz Schroeder at FSchroeder@lancasterconservancy.org or call 717-392-7891 x210 to learn more.
Thank You Sponsors!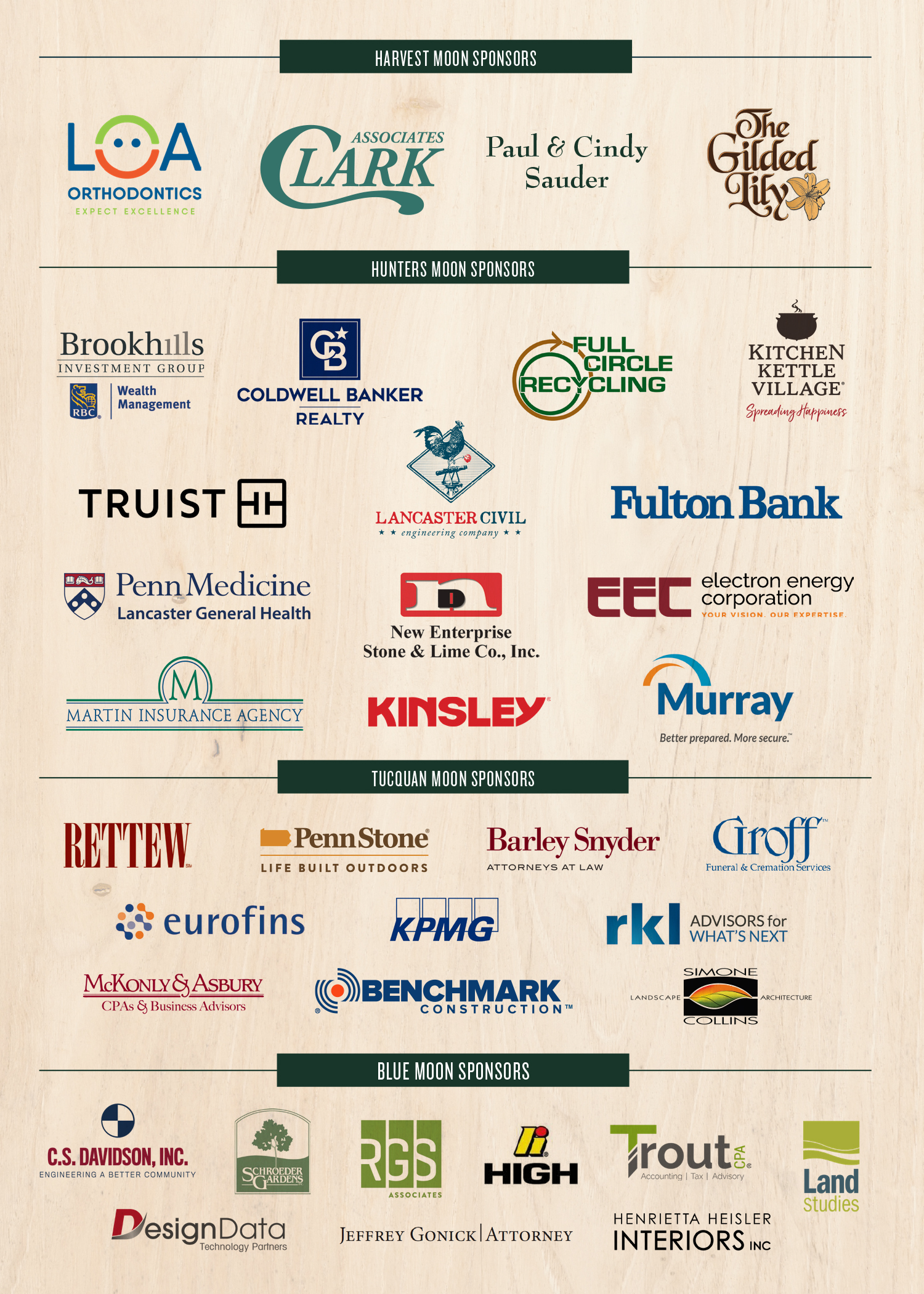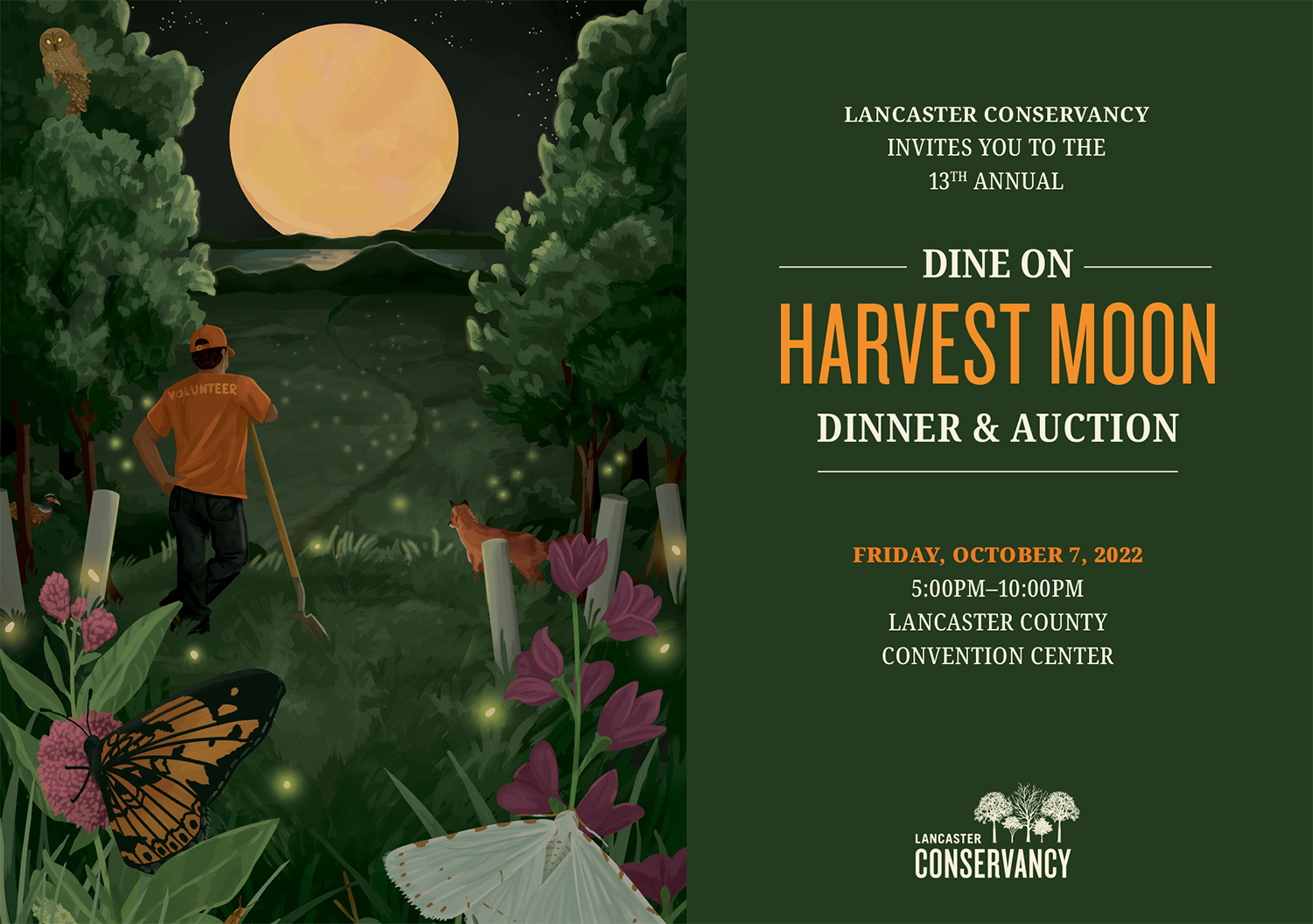 Friday, October 7, 2022
5:00 – 10:00 pm
at the Lancaster County Convention Center
Heritage Ballroom
25 S. Queen Street, Lancaster, PA 17603
EVENING SCHEDULE
5:00 PM | RECEPTION
Sip and savor drinks and hors d'oeuvres, and try your luck on a nature inspired raffle, all while you explore the meadows, forests, and waterways of the Susquehanna Riverlands!
6:30 PM | DINNER & PROGRAM
Dine with friends deep in the woods as you learn about the efforts of the Conservancy to restore our natural landscape and participate in a live auction featuring unique experiences and the opportunity to help save nature.
9:00 PM | DESSERT
Celebrate under the harvest moon! Let's raise a glass to the beauty of nature
– Cocktail Attire –
Preview Auction & Raffle Items