25apr6:00 PM7:00 PMLancaster Conservancy 2023 Annual MeetingOnline
Details

We look forward to gathering with you virtually for the Lancaster Conservancy's 2023 Annual Meeting. Together we'll celebrate a year filled with accomplishments thanks to the support of this community.

During the meeting you will hear from the Conservancy's leadership about the strategic planning and project implementation taking place to protect and restore the natural lands in our region and we will honor our volunteers and community partners for their outstanding contributions to help save nature! You will also get a chance to vote in a new slate of officers, board candidates, and vote on changes to Conservancy bylaws.

Information on the new slate of officers and bylaws is available to review on our website: www.lancasterconservancy.org/annualmeeting/
How to Participate
Registration is required. Attendees will receive an e-mail with a link to access the presentation via Zoom the day of the event. Conservancy staff will be on hand starting at 5:50 p.m. to answer your questions and help you familiarize yourself with how Zoom works.
We encourage you to make sure your device's sound is turned up and you have a good internet connection. Your microphone and video will be disabled during this presentation, but you will be able to ask questions using a Q&A feature, chat with attendees and staff, and vote.
If you have additional questions or need help registering, please reach out to Jess Brown at JBrown@lancasterconservancy.org or by phone at 717-392-7891 x219.
Thank you to our 2023 Annual Sponsors for their generous support!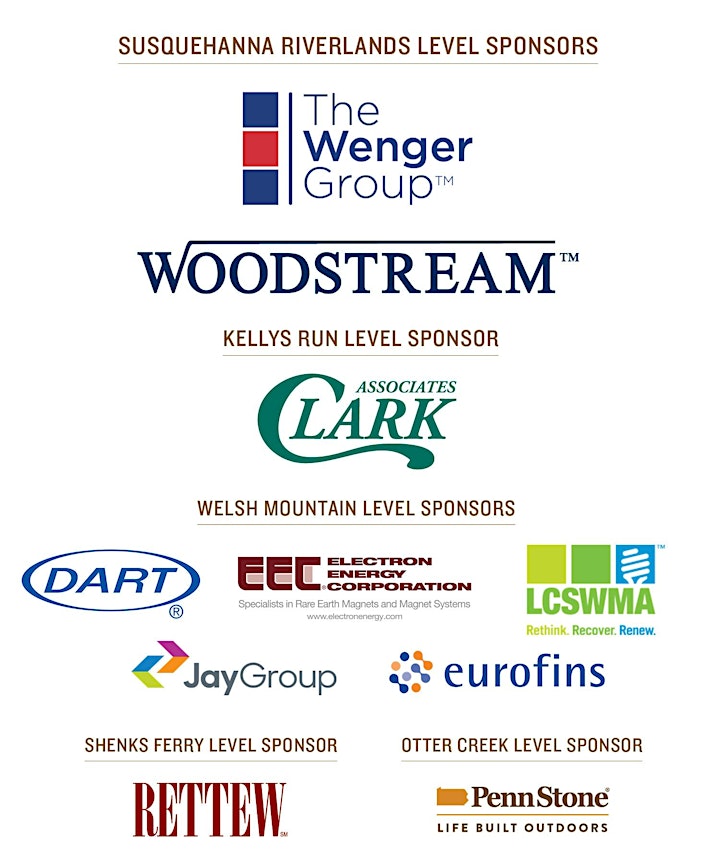 Time

(Tuesday) 6:00 PM - 7:00 PM