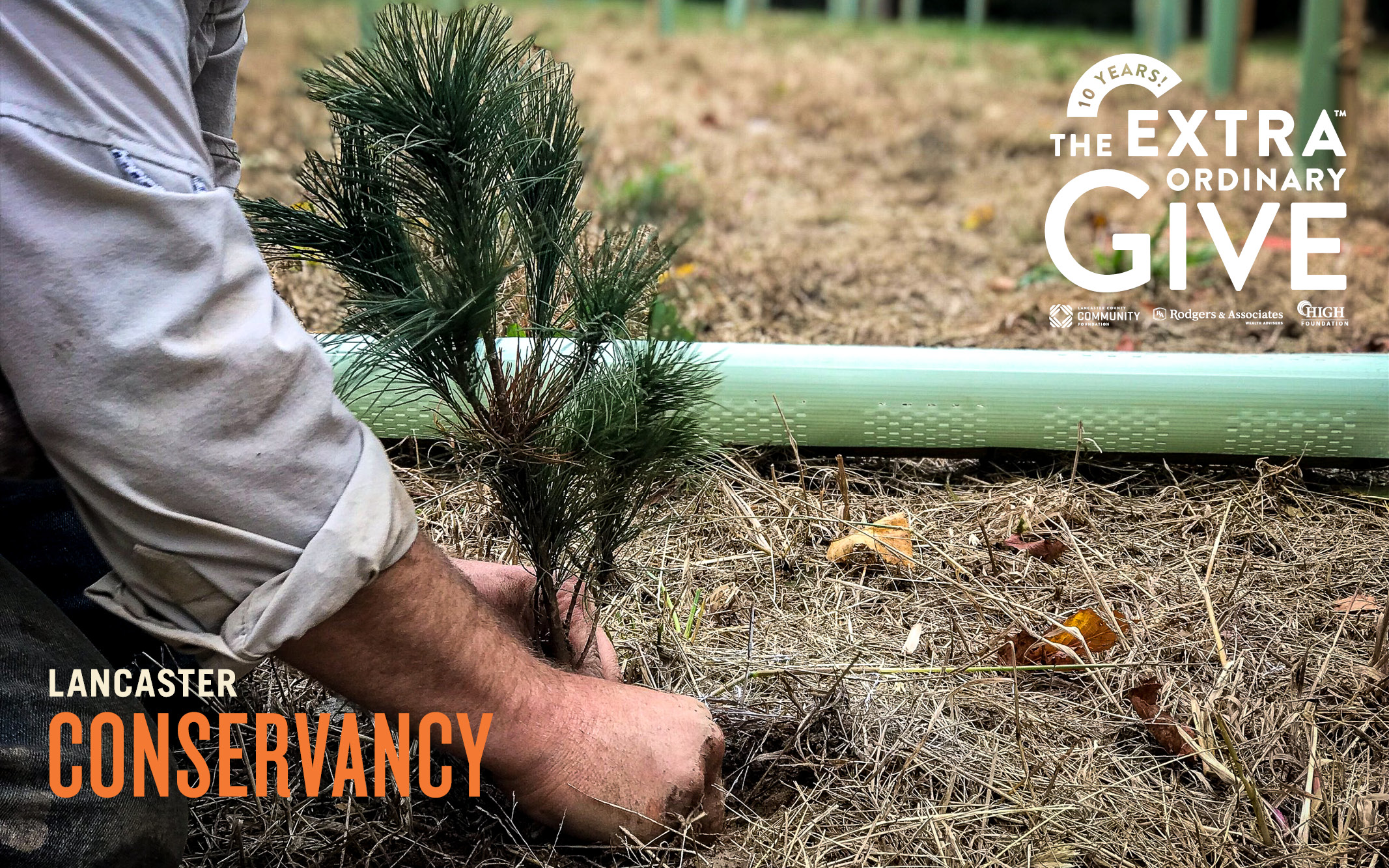 Dear Friends,

There's no doubt that Lancaster County is a wonderful place to live, work, and play, but as you look around, you'll see that our natural landscape has paid the price of our community's rapid growth and progress. Lancaster Conservancy continues to successfully protect our natural lands from unfettered development. This fall alone, we're acquiring 345 new acres! While this goes a long way towards curbing habitat and species loss as well as mitigating the impacts of climate change, it represents just the first step in our work to save nature.

The second step of preservation is stewardship – the act of caring for, managing, and bringing the best out of the land that is protected. This step does not have an end date. Our stewardship efforts are continuous, in perpetuity. Your gift during the Extraordinary Give this Friday, November 19 will make a difference in this ongoing work to help care for and restore our natural world.
Donate during the ExtraGive November 19 →
Our preserves rely on continuous mindful tending, like removing invasive species, maintaining trails, and encouraging the preserve's full ecological potential. A big part of stewardship is supporting our environment's resiliency—its ability to bounce-back, support life, and regenerate itself.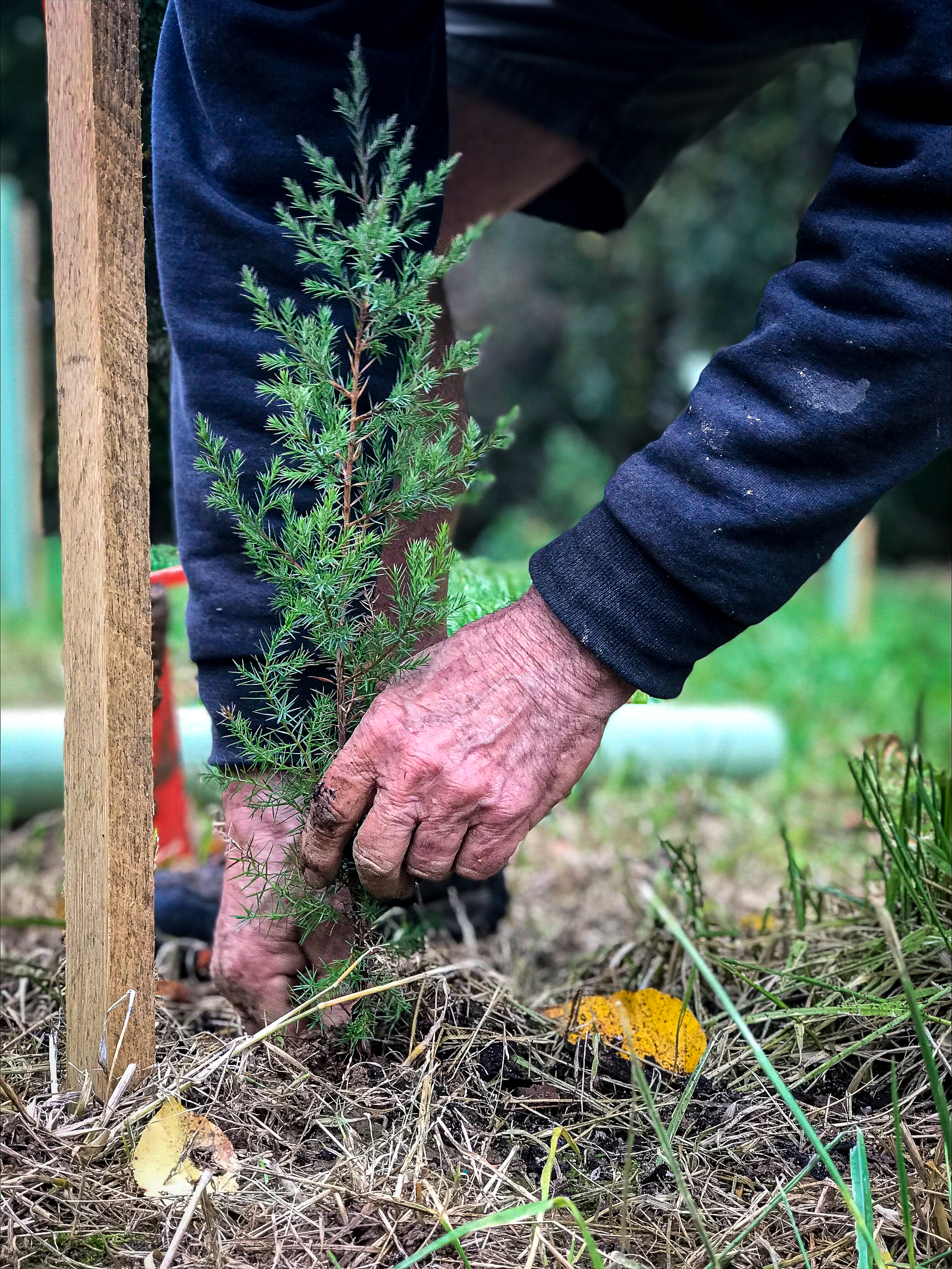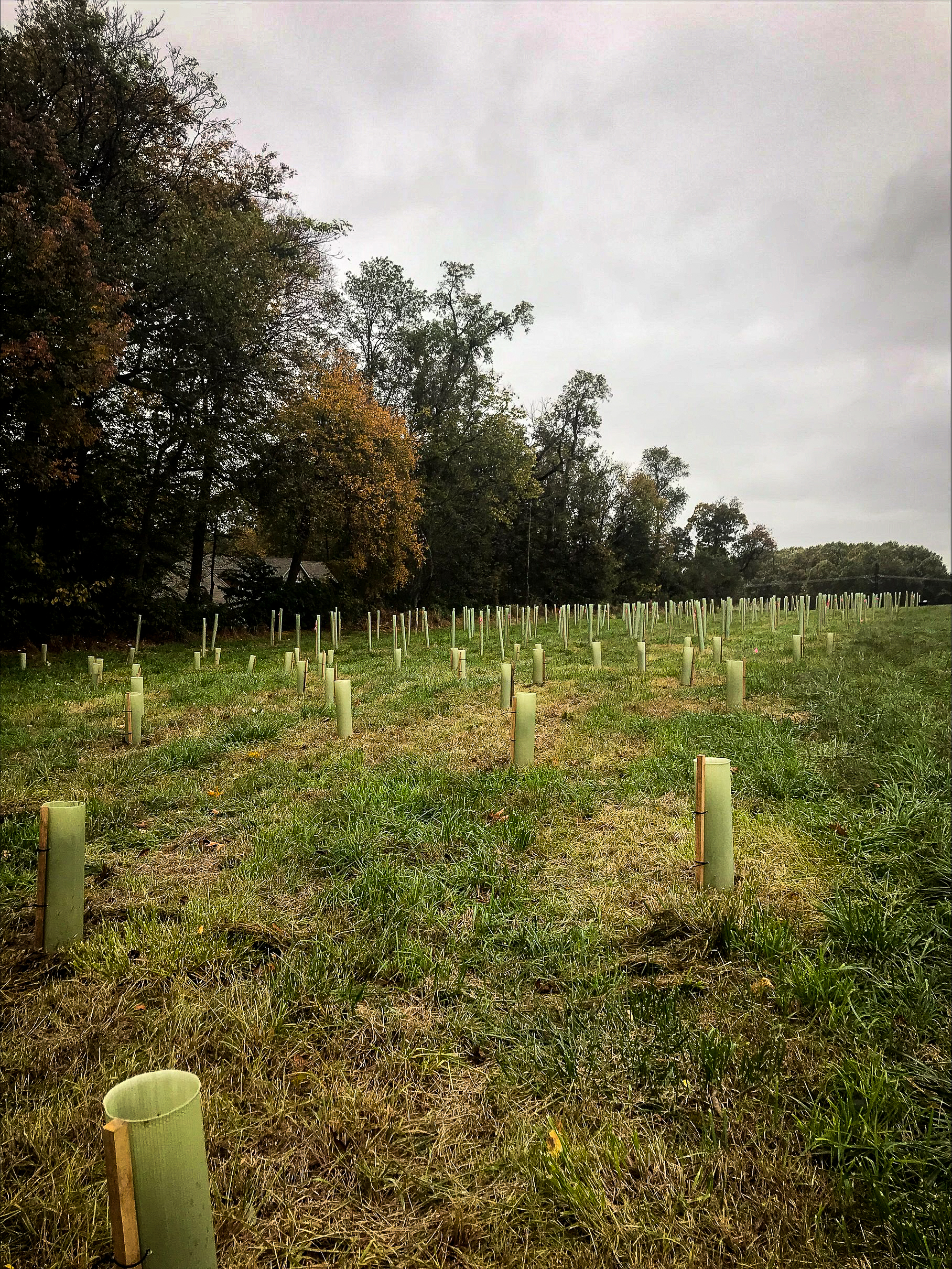 Donate during the ExtraGive November 19 →
Humans have not yet figured out how to restore an ecosystem in its entirety, but we have learned how to assist natural landscapes to be more resilient. Just last month, the Conservancy planted over 1,000 trees at Safe Harbor Nature Preserve as the first phase of an initiative that includes the full restoration of 30 acres as native habitat in an otherwise barren field.
When we complete restoration projects, like this new project at Safe Harbor or the Falmouth Forest Garden at our Conoy Wetlands Nature Preserve, we can see and hear birds returning within just one year. Birds are a great sign of an ecosystem's growing health because seeing birds means that insects have also returned.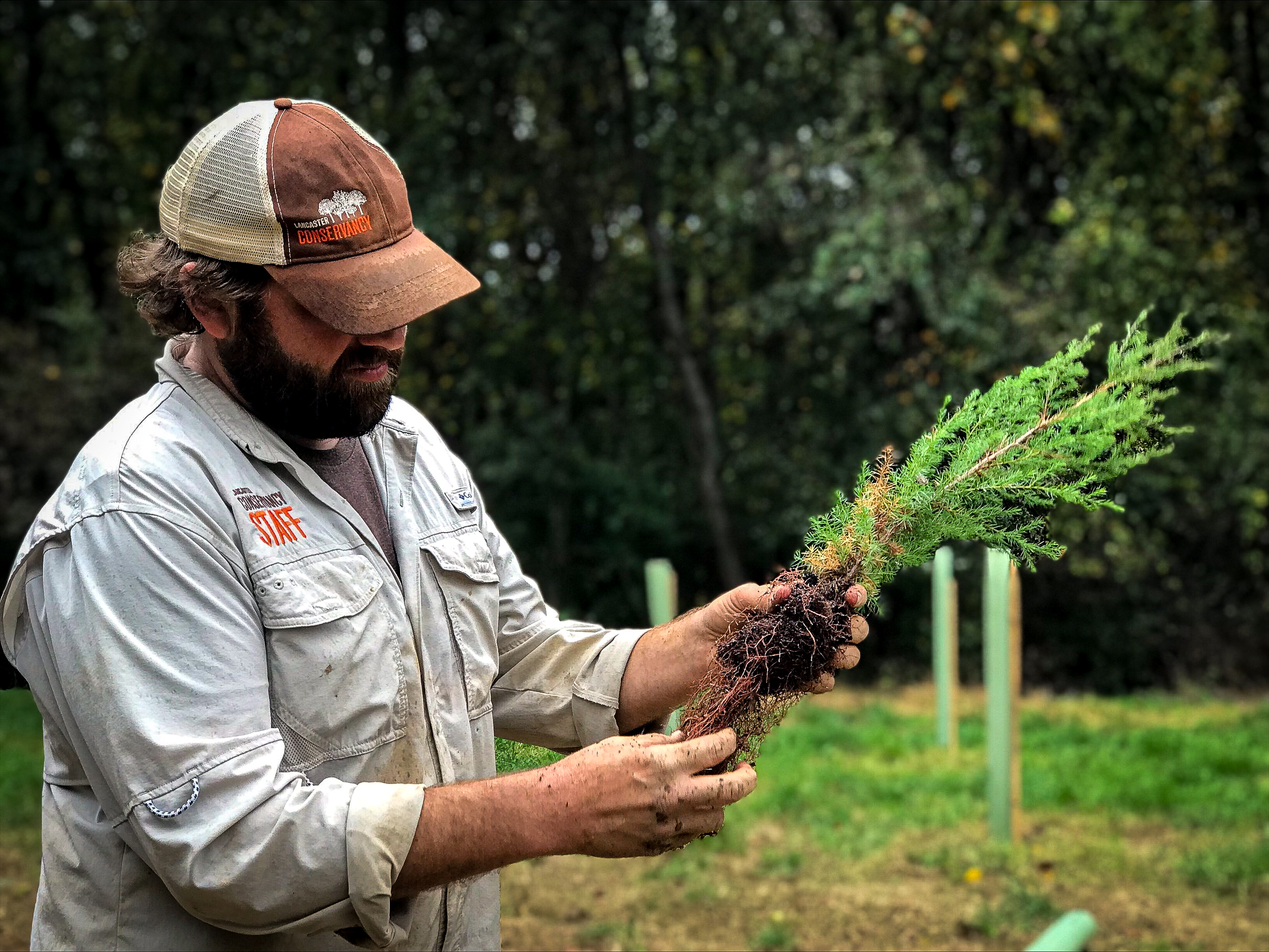 PHOTO: Eric Roper, the Conservancy's Forester, prepares to plant a tree alongside other staff and dedicated Volunteer Land Stewards who on one day in October planted over 1,000 trees at Safe Harbor Nature Preserve – the first step of a three phase restoration project. The Conservancy would like to recognize the Natural Resources Conservation Service, Chesapeake Bay Foundation, Pheasants Forever, PPL, and our incredible volunteers for their partnership on this project.
Through landscape restoration, the Conservancy is able to set the stage – providing the food, water, and habitat that allows the creatures of this earth to play their roles again, just the way nature intended.
Your donation on Friday, November 19 during the Extraordinary Give will help us play our role – bringing a large, diverse cast of living things back to resilient natural landscapes so they, and our community, can thrive.
With gratitude,
Brandon Tennis
Senior VP of Stewardship
Lancaster Conservancy
P.S. Whether you're an early bird or a night owl, there are matches taking place throughout this 24 hour day of giving! Thanks to generous donors and the Conservancy's annual sponsors, your donation during the ExtraGive on Friday, November 19 will be matched up to $125,000!
P.P.S. Make your gift go even further! Stauffers of Kissel Hill is challenging our community to help save nature with an additional $10,000 in matching funds during lunch from 11:00AM – 1:00PM! Stauffers of Kissel Hill will also be accepting donations at check out at their stores this Friday to support the Lancaster Conservancy during the ExtraGive!
Donate during the ExtraGive November 19 →