Join the Lancaster Conservancy for a mushroom themed March Madness! Starting Friday, March 19 we'll kick off our Sweet Sixteen and work our way through each single elimination round until we reach the Championship game!
Mushrooms are the fruiting bodies of fungi, which make up one of the three main biologic kingdoms.  These fascinating organisms have complex life systems, and serve the role of primary decomposers in our ecosystems. And, they have such interesting names! Will Turkey Tail beat out Chicken of the Wood to rule the barnyard? Are Witch's Hats creepier than Deadman's Fingers? Only YOU can decide each day by voting on Facebook or Instagram Stories.
Follow along by completing your own bracket and partake in some competitive (but completely fun and potentially not-so-legal) mushroom betting with your family and friends.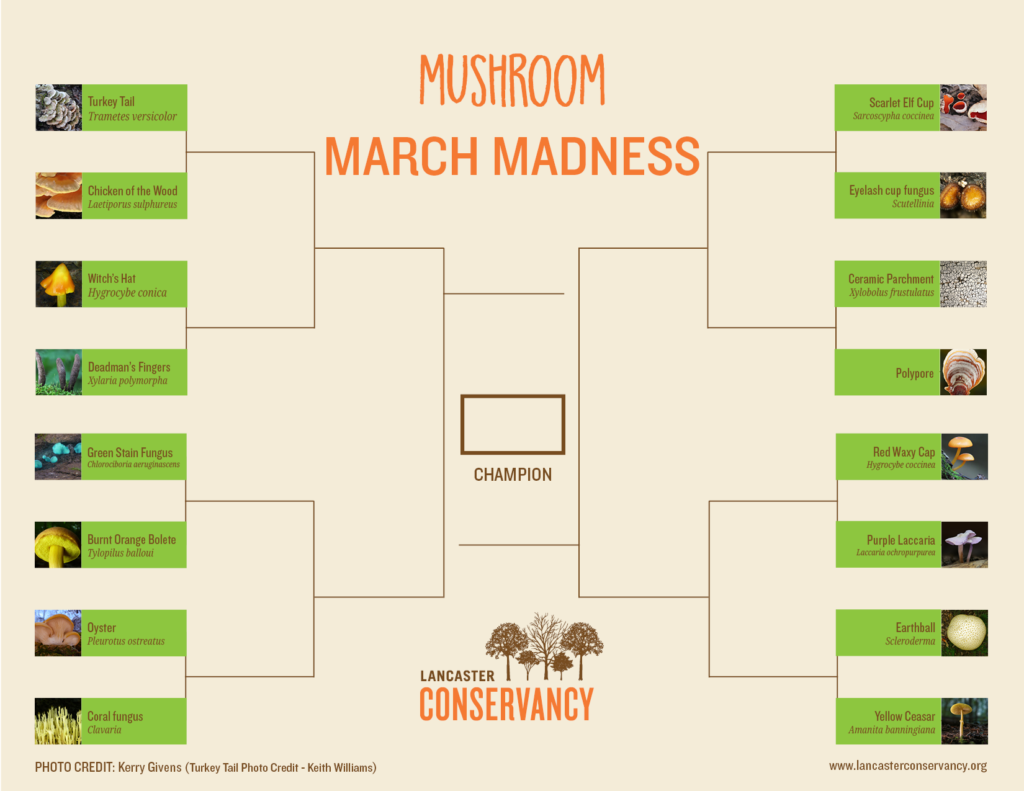 Download Bracket
The information shared throughout Mushroom March Madness is not intended to be used for the identification of mushrooms, nor does it make recommendations on what is edible or poisonous.   
Header photo: Michelle Johnsen
Bracket photos: Kerry Givens